Restaurant Outdoor Dining Furniture Cases in Chengdu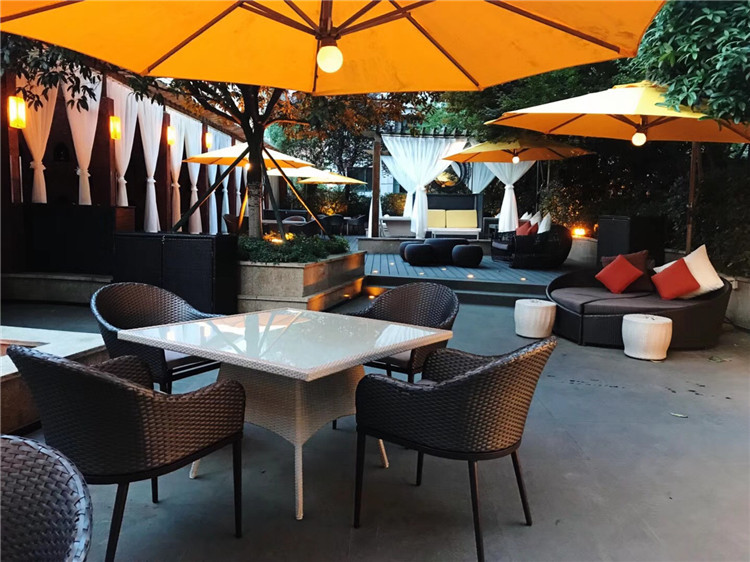 About Chengdu Restaurant Furniture Case
There are many delicious food in Chengdu. For Chengdu people, delicious food is also an important part of their life. The enthusiasm of Chengdu people has also led to the highly developed catering industry in Chengdu. Chengdu's hot pot, snacks, string and Sichuan cuisine are well-known throughout the country.
With the development of the catering industry, consumers have higher requirements for the dining environment. Therefore, restaurants always want to customize some distinctive restaurant furniture to improve the taste of the restaurant. The combination of environmental protection outdoor restaurant furniture has become the first choice of high-end restaurants in Chengdu.
With the business development of Yufay Outdoor Furniture, we have done more and more restaurant projects in Chengdu.