What are the advantages of WPC Garden set?
1.WPC material environmental protection
WPC materials are pollution-free, pollution-free, recyclable, burning will not release harmful gases, and will not pollute the environment, easy to clean.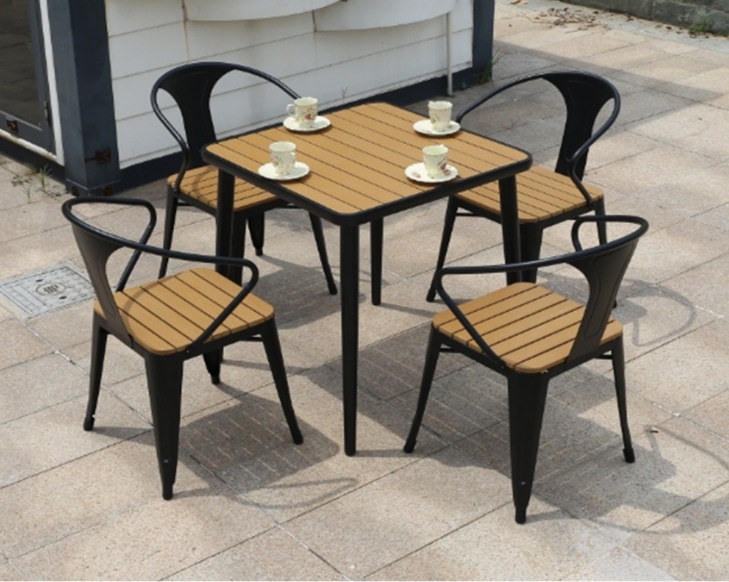 2. WPC Garden set are more durable
WPC garden chairs
are more durable, waterproof, moisture-proof, moth-proof, insect-proof, and have a long service life when used outdoors.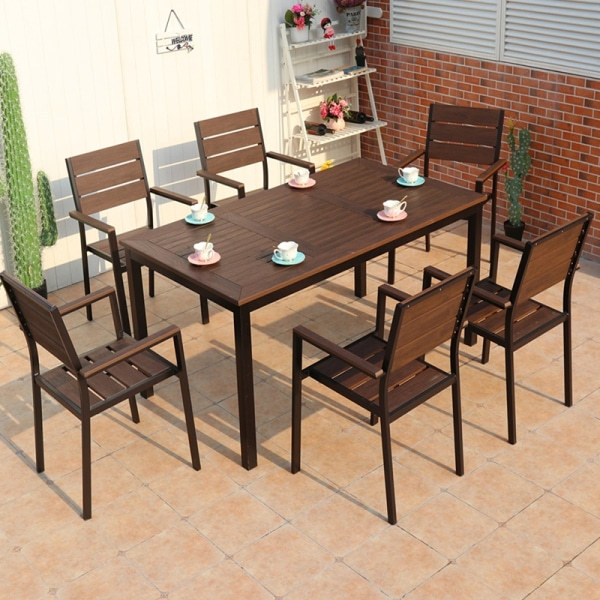 3. WPC garden set has anti-corrosion function
WPC garden set
has anti-corrosion function, so it almost does not need maintenance in the later use process, which is very trouble-free.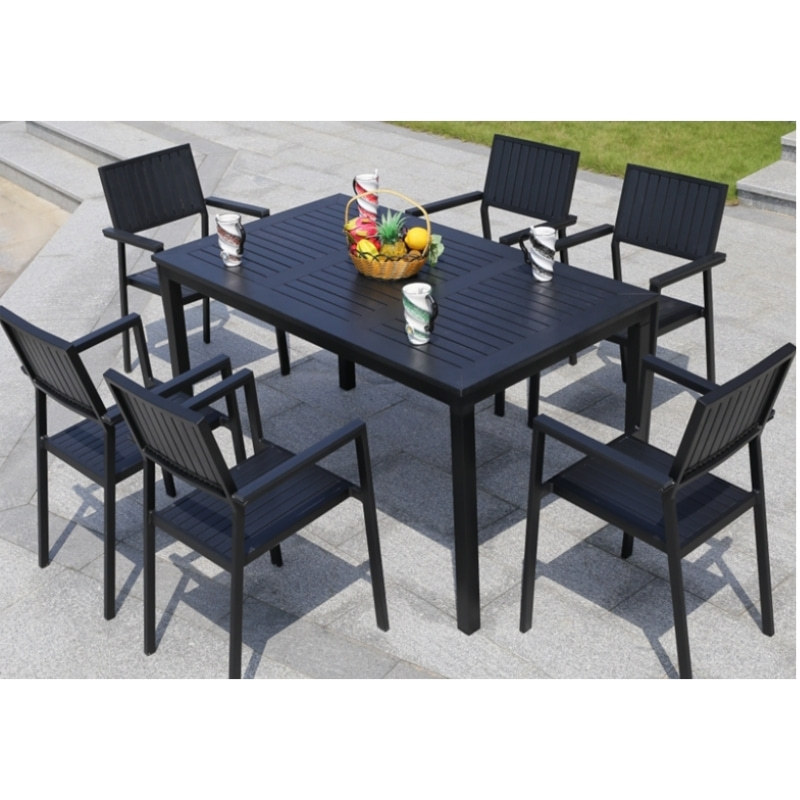 4. WPC garden set have multiple styles and uniform styles.

WPC outdoor set
have multiple styles and uniform styles, colors and styles, and it has the wood texture of solid wood chairs. While satisfying people's rest.
WPC garden set can also play a role in decorating and beautifying the environment.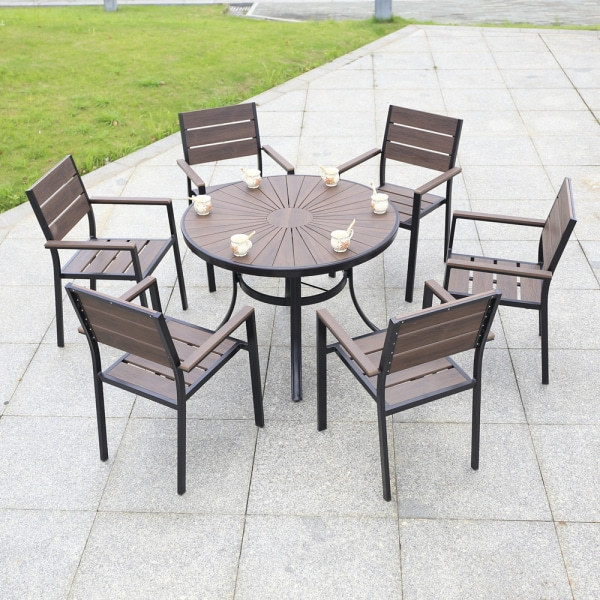 Yufay is a brand of Y&F Furniture Co., Ltd. and focuses on outdoor furniture engineering services, and provides wholesale and supply of outdoor furniture for wholesalers, retailers, engineering companies and brand manufacturers around the world. The main products are patio sofa sets, patio dining tables chairs, outdoor leisure lounge chairs, sunbed, garden benches, patio umbrellas and other outdoor furniture.
We have more than 20 years of experience in furniture export. If you need outdoor furniture engineering support, you can send us the list of outdoor furniture, and we will help you to complete the outdoor furniture as much as possible.